Search for Your New Home on Your Mobile Device
Whether you're searching for a house or want to see what homes are selling for in your neighborhood, my app brings the information to the palm of your hand anytime, anywhere. This is the only real estate app that works on standard cell phones and smart phones alike. Plus, it's free! How it works: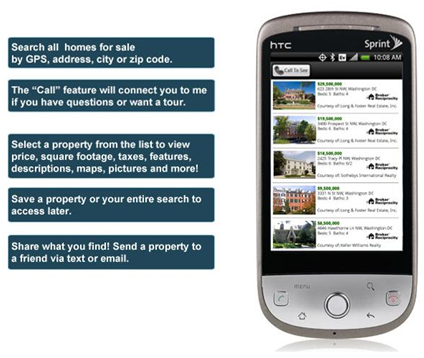 Download my app today! Text ERADAN to 87778 to get my free real estate app, or click here to send my app to your phone.